by alboe2009 on 08 March 2011 - 04:03
No need to comment.................................Title says it all. Good day.






Sorry.... meant for this to go in the "Off Topics"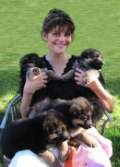 by Ron Hudson on 08 March 2011 - 18:03
Out of curiosity, I would like to know how the moderators are chosen and what their duties and terms of service are. I don't mean to ridicule their role, but it would be very informative to see how the selection process is made and how the duties and responsibilities are laid out.


by alboe2009 on 09 March 2011 - 05:03
If your asking me, RH, I don't have those answers.
by beetree on 09 March 2011 - 13:03
Ask Oli for a job application?
I like the changes... for some reason, too, I like the mods so much better now...
---
---
Contact information
Disclaimer
Privacy Statement
Copyright Information
Terms of Service
Cookie policy
↑ Back to top