by 1Ruger1 on 15 September 2018 - 21:09
Searching by dates ? Can we still do that ?
I can't seem to find the drop down. I would like to go back without having to continually hit the next button a killzillion times. I recall having a place to search by dates awhile back.
Thanks

by mrdarcy on 20 September 2018 - 08:09
Ruger don't remember that so can't help you there.

by 1Ruger1 on 24 September 2018 - 22:09
Mr Darcy😆 ! I can't believe you don't remember~
Yes, it was a series of highlighted dates at the top of the page and you could pick the date of your choice. It was nice to be able to look back during a certain time frame.
Oh well! Bummer ☹️,,,,,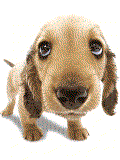 by GSD Admin on 26 September 2018 - 06:09
I remember. It was awesome. I will have to dig around in some old favorites and see if I can find that page, it may still be here just no link. I wonder if Oli might be able to be talked into putting it back up. Hmmm! Give me to the weekend to look around. ;)

by mrdarcy on 26 September 2018 - 07:09
Must have been before my time as I genuinely do not remember this, hope GSD can resurrect it as I'm curious now, lol.

by 1Ruger1 on 27 September 2018 - 00:09
Thanks GSD!
I love being able to look back at those old threads! It's a great way to spend a Saturday evening!
😝...
Mr Darcy I can't remember you ever not being here!

by 1Ruger1 on 27 September 2018 - 00:09
HOT TOPICS!
That's excellent. 👍🏼
I didn't notice that until just now.🤔,,,
I do remember it from awhile back, but forgot about it! Did Oli just put it back up or have I been over looking it?


by beetree on 27 September 2018 - 03:09
Ruger: The good old days! Crack me up. I went and looked for one of the first threads I ever posted, back in 2007. I could have sworn your betrothed called me a douche bag somewhere in that thread! Hysterically funny, now! I believe the thread has been sanitized, lol. Or, it was some other one. There's gold in them thar hills! 😂

by 1Ruger1 on 27 September 2018 - 04:09
Lol beetree 🐝! Those threads have me laughing out loud literally.
I wouldn't put it past dear old Chaz🤗~ How dare he !!! 😮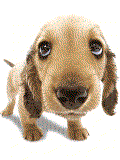 by GSD Admin on 27 September 2018 - 05:09
Nope, he just put it up. I talked him into it, it didn't take much, lol. So, there you go, enjoy.
---
---
Contact information
Disclaimer
Privacy Statement
Copyright Information
Terms of Service
Cookie policy
↑ Back to top