by joanro on 12 November 2018 - 02:11
Just to notify anyone who tries to reach me by email...I have cancelled my account because a hostile actor from this community has hacked into my account. Pm or text is the name of the game from now on.
And if any one receives spam from my old account, it originated from the hacker....aren't people lovely ?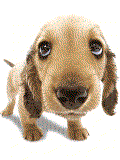 by GSD Admin on 14 November 2018 - 04:11
I will play! Hacked your email? Get real. Unless you gave your password out or someone put a keylogger on your computer (by having you click a bad link), it seems far fetched to me. To say it is someone from this community is kinda weird. How do you know? Or are you going off gut feelings? Because unless you are a computer expert you have no idea if it was someone from this community or not. Wouldn't it make more sense to change your password and or use 2 part authentication? Seems extreme and paranoid to close an email account when you don't even know what may have happened.
---
---
Contact information
Disclaimer
Privacy Statement
Copyright Information
Terms of Service
Cookie policy
↑ Back to top