by Vito Andolini on 21 November 2018 - 16:11
Bee
Nope. It is what I say is right!

ML
I'm appalled! Lol

by Jessejones on 21 November 2018 - 21:11
I'm glad everyone finds paint as interesting as I do.
Finally a non inflammatory topic...or?
Hmm....flat vs eggshell vs semi gloss vs high gloss, now there are some mightly intense feelings about that.
My painter suggested flat for the walls. Had it done about 4 years ago, and I see what Bee is saying...the corners around the baseboards, even while trying to keep them dust free, is showing the tiniest bit of diminished brightness. Also, I have to say, Bee, you are a wordsmith alright....and how cool to live in a house from the 18 hundreds.
Joan-
Love that Wedgewood blue in that room.
Ruger-
Love that Chardonnay on the ladder. That's the way to paint alright. I would fall off the ladder after 2 of those myself. Back in the day...maybe after 8 wines or 5 Kamikazes, depending on if I ate before or not.
ML-🙈
Now, here is another topic that gets people roiling....White Painted interiors:
People either love em or hate em.
Via the Ben Moore thingy...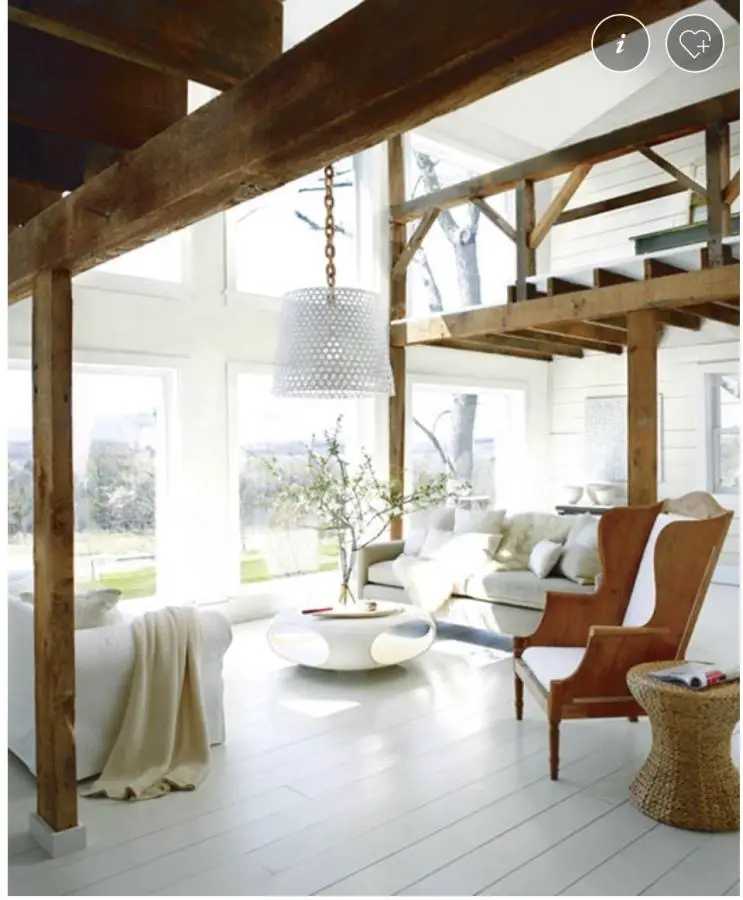 I painted my whole house white 4 years ago. EVERYTHING..., Trim/cabs, walls, ceilings. I just had gotten tired of color in the complicated world we live in. So I needed some simplicity.
Trim/cabs/ceilings "Chantilly Lace" and walls "White Dove". My painters were happy. I still like it, cause I dont have to worry a wit about buying anything that would clash.
Plus, it matches my dog...sometimes I can't find him if he's up against the wall. I have to look for the three dots of his eyes and nose. I'd post a pic, but you couldn't see him.
by beetree on 24 November 2018 - 16:11
Jesse, I can understand the white on white painted house allowing the mind a place to rest. There is a TV show designer who admitted to that for her own choice.

It wouldn't work for me and my Black and Tan and Blue dogs. Plus drinking a glass of red wine would be cause for immediate stress! 😏

by Jessejones on 24 November 2018 - 18:11
The red wine can be an issue.

How about a white couch and rug with a burgundy spotted pattern?

Ive learned to to appreciate a nice crisp white or a glass of Prosecco!

by Mountain Lion on 24 November 2018 - 21:11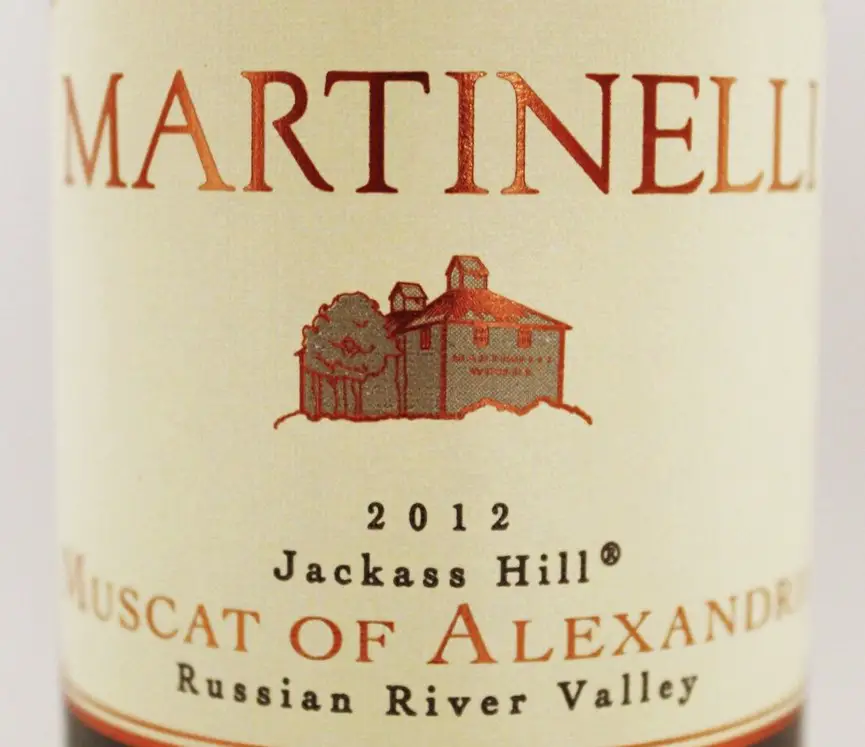 If your going to spill wine, make sure it's Jackass Hill Wine.

by 1Ruger1 on 24 November 2018 - 21:11
Lol ! ML "Jackass Hill" 🤣😂,,

Happy late Thanksgiving !!
I was having log in issues that were finally resolved today!!
Ladies~ I would love to live in a all white decor home !! But I'd have to get rid of my fiancé ,, because I'd kill him!
by beetree on 30 November 2018 - 18:11
@Jesse Ca-ching! LOL I am going to stay awake at night wondering what west coast multi-million dollar enterprise it is that you are the CEO, at least until next year. For some reason the first thing that popped into my head was the California Psychics Hotline! I don't think that's it, though.

Now, I know why you feel comfortable living in an all white house! You must have someone else cleaning it!
---
Here is another painting tip that I really like. It might seem counter intuitive, but painting the ceiling a darker color (other than ceiling white!) actually makes a small room look larger. It is a bold move but fun to do, too! I like it for the bathrooms. And in older homes without high ceilings, the dark ceiling with lighter walls is unexpected and refreshing. A seafood restaurant that remodeled an older home for their business did this in a dark blue with white walls. Next to the roaring fireplace it was very cozy and inviting.

by Jessejones on 01 December 2018 - 01:12
Bee-
California Psychics Hotline, indeed! LOL 😂!
That is too funny to imagine...well, I can tell you this much...your psychic abilities were off this time. No, that is not my company and I'm not in the fortune telling business...not even the Fortune 500.

You know...I have heard of that trick with a darker ceiling!
I guess it would make kind of an infinity like effect...instead of the 'white lid' effect?
I have toyed with the idea of doing it in my powder room too...power rooms are always a great place to experiment bolder stuff. And, easy to fix if you don't like it.

I've always kind of wanted a blue ceiling with wispy white clouds and a few cherubs flying around on my bedroom ceiling over my bed...But it will never come to be...unless I move into a palazzo in the Toscany. Haha. Very unlikely.





by Vito Andolini on 01 December 2018 - 02:12
Money bags,

A nice coffered ceiling in white with a very, very light sky blue looks amazing. Like you're looking through a window with muntin bars.

Bee

If she owned a psychic hotline, she'd be a gazillionaire, right? Ironically, most of those go bankrupt. Odd they don't see it coming.
by beetree on 01 December 2018 - 14:12
Ok, here is another thought...CEO of a pillow company called, "My Other Pillow"? I know I have at least two and then there is the decorative sham one that one gets thrown on the floor every night.

Vito, add the cherubic faces of the putti peering down from the coffered ceiling, painted with fool-the-eye-windows and Jesse should love it!

Jesse, too bad I am on the East Coast, I might even have painted them for you, if you provided the wine!

I have both my porches' ceilings painted sky blue. You might know this tidbit already, but traditionally, by doing this it is supposed to confuse wasps and deter them from building their nests there. Nice spot to hang out watching the world go by with the dogs. (Still waiting for the earth shattering advise to come from "that thread"! 😂)
---
---
Contact information
Disclaimer
Privacy Statement
Copyright Information
Terms of Service
Cookie policy
↑ Back to top