by Rik on 11 July 2020 - 15:07
hund, as to your question on " does anyone good on genetics know how to explain why there cannot be cases of 'masked' colour in circumstances like this ?"
I still don't understand the dominant black gene. hoping someone can explain that.
as always,
confused,
Rik
by gsdkiera on 11 July 2020 - 18:07
Rik, I did wonder about the patterned sable possibility, but both dogs' breed survey results are on my dog's Czech papers and one is showing as black with dark features and one black with light features, X and I in the color spot, no V or U for sable.

Hired Dog, whether or not I like my dog is not the question here--the validity of his pedigree is because someone has questioned it. Color is the last thing I look at--temperament and the dog's ability to do what I ask him to do is what I want, and Nico does that and then some, but if I am standing a dog at stud and selling his pups and someone is questioning his pedigree because a color possibility that is stamped on his papers is not in actuality a possibility, why would one not question it? Isn't a dog's pedigree supposed to be the record of his ancestors and genetics, regardless of what he is (for the record, I am thrilled with what he is and never did question it because, as I said, color is absolutely no issue to me). However, if I am going to be accused of misrepresenting what my dog is because of a genetic color discrepancy, then I would like to know how that color discrepancy shows up.

Hundmutter, I can understand what you are saying in regards to a mistake being made and not caught and thus becoming history, especially when all dogs have dna on file and nothing has been questioned, but I need an answer for this question other than don't challenge the good aul boys club because it is what it is. After all, if questions are never asked and things are allowed to just go on as they are, how are new things ever learned or mistakes corrected?

And one more just for the record, I was and am thrilled that Max is in Nico's pedigree, which I have attached here just so people can see who I am talking about.

http://www.pedigreedatabase.com/german_shepherd_dog/dog.html?id=2272579-nico-ze-zelene-uzlabiny
by gsdkiera on 11 July 2020 - 18:07
And yes, I found Western Rider's reply to be rude and completely unhelpful, but some people simply can't help themselves and I have no problem ignoring it in favor of those who at least have constructive comments to make.

by Western Rider on 11 July 2020 - 18:07
I was in no way trying to be rude I was just pointing out that the two dogs you mentioned were not true Black and Tans
I have seen this color pattern on many dogs, and they have been called many names and they are from two sable parents who carry other colors.
In the past in many countries bi-color type dogs were not listed as bi they were listed as black with tan marking or with bright spots or light spots.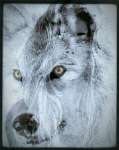 by Fantom76 on 11 July 2020 - 18:07
gsdkiera
you asked a question and Western gave a legitimate answer that was in no way rude. Ease up. Your response was not warranted.
by Hired Dog on 11 July 2020 - 18:07
gsdkiera, I am not a breeder, never have been, never offered any dog at stud, I am one of those lowly working a dog people. Sure, a pedigree can offer you a glimpse of a dog's past, maybe even tell you something about its genetics, but, its always the dog in front of me that matters and you seem to be very impressed with the dog in front of you.
In my book, that is all that matters, period. Like I said, I do not make money by selling puppies or collect stud fees and the very last thing I worry about what someone else, anyone, has to say about my dog.


by Rik on 11 July 2020 - 18:07
gsdkiera, if you have the survey in front of you, that from certified GSD judges/koermiesters list the dogs as black/whatever, then you certainly asked a valid question.

maybe the koermiesters were incompetent, that is not likely, but always possible. maybe there is more to the sable gene than we
know at this point (kind of like I said I don't yet understand the dominant black, but it is there).

I do understand you being questioned on it if your dog is at stud. maybe DNA analysis could give a clue?

here's hoping you keep us informed on your findings.

by Q Man on 11 July 2020 - 19:07
To me...A pedigree is nothing more then a tool...Not always fact...Just a tool...Take it as you will...

~Bob~

by Hundmutter on 24 July 2020 - 02:07
An interesting addition on the colors question: I have just seen 2 photos of what is claimed to be the same dog, taken @ 10 weeks and six years. The puppy pic shows a perfectly normally marked black&gold; the adult looks distinctly what I have always known as Red Sable.

Red sables I've had, I have seen born, and they were obvious sables at birth (as we would normally expect). Parentage of the photographed dog is unknown as he is a rescue case, but I believe it when the owner says he has never been 'swapped' ! To me, this just shows how great the variation can be (have heard of, & seen, dogs in the past who looked sable but in reality were washed-out black/golds) and even where as in this case the colouring is pretty strong, indicating better pigmentation, I'm tempted to ask again: is there a possibility of differences between phenotype & genotype indicating 'masking' of the colour we would usually expect ? Your thoughts ?
---
---
Contact information
Disclaimer
Privacy Statement
Copyright Information
Terms of Service
Cookie policy
↑ Back to top