by ThatWasClose on 13 July 2020 - 22:07
Thought that title might grab your eye.

107 here today in the Southern Great Plains. Not an unheard of temp for us, though usually not until August. It has been above 100 for days on end quite a bit already.

I freeze large pop bottles of water & put into the (livestock) water troughs to cool the water. Plus I keep the water troughs shaded under trees in the summer.

So, how hot are you?


by Hundmutter on 15 July 2020 - 13:07
Not as hot as you. :-)

I do however keep little pots of water-ice to hand in my freezer, to pop into the dog's water bowl when we have our intermittent heatwave days here.

Are you getting drought problems also ?
by ThatWasClose on 15 July 2020 - 14:07
Thankfully, we have been having adequate rain.

The hay has already gone through first cutting, should be doing second cutting soon enough.

A decade ago we went through a very bad multi-year drought. It was not pretty.

With all the hullabaloo about a heat wave covering the central part of the USA, I thought perhaps more on PDB would be having really high temps.

by Hundmutter on 16 July 2020 - 06:07
They might; but not sure how many think to regularly check this list / look for Off Topic, it hasn't been all that active for some time. No ongoing battles re religion etc to amuse & entertain !
by ThatWasClose on 16 July 2020 - 22:07
105 at 7:11 PM. I should have looked mid day to see how hot it was, but I was too busy staying cool inside.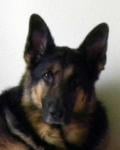 by Mindhunt on 18 July 2020 - 18:07
Ambient temps have been 105-110, very hot and humid. Unseasonably hot and humid, like a hot black cast iron fry pan is pressing down on you, it is a physical presence. Every year it is hotter and hotter, earlier and earlier, stays hotter longer each year. It is getting hotter and the hurricanes are becoming more unpredictable and more violent.
by ThatWasClose on 11 August 2020 - 21:08
8:00 PM & 106 degrees. It feels oppressive out there, even though it is mainly a dry heat. I have no idea what the high was today.

Weather.com says it is 95. My fat behind it is only 95!

It is nothing for us to regularly be a few degrees above 110, midday, this time of year. Ugh.

Anyone want to move to Antarctica with me? LOL I understand they had the hottest summer on record last winter
by ThatWasClose on 14 August 2020 - 20:08
7 PM & it is 110. Again, do not know how high it got today.

Mindhunt must be really hot wherever they are.
by ThatWasClose on 17 August 2020 - 18:08
Over the weekend I finally did a deep water soak of my garden. So of course, last night thunderstorms started & it is still raining today. Like where did this come from? Certainly not shown to occur even in the 10 day weather forecast.
---
---
Contact information
Disclaimer
Privacy Statement
Copyright Information
Terms of Service
Cookie policy
↑ Back to top