by Entwerfer Haus on 16 February 2020 - 06:02
I have been breeding for 17 years. (less a 2 year hiatus when I was not able) I produce ONE, maybe two litters per year, I do not sell to breeders, I do not breed multi generational untitled animals, I do not advertise litters on PDB, most of my pups are spoken for before they are born, a dozen of my placements are 2nd pups, (this pup in question here actually went to an officer that already has TWO of my pups) they are all under a spay / neuter contract with a first right's of refusal clause (I have only had 2 pups ever come back to me and I gladly took them back), I screen thoroughly, I DO have pups in the working field, from bite work to seeing eye and, moving forward, I will be working with my dogs to further my experience into the working field.
Last summer I started looking for a female GSD. I noticed that Jill Keaton of Sucherquelle Shepherds had two older pups still available. Although the parents were not titled, I knew this would just be a starter girl for my program and she had them priced reasonably.
Let me say this up front. I never, ever expected to 1. Purchase a sick dog 2. For Jill to deny results and 3. For Jill to dismiss the issue and not even try to make good. I have bought pups that weren't up to snuff [for me], but never sick.
In no way am I implying that she knew this pup was sick, but there were definitely signs of a problem, by her own admission in emails and texts.
I have the test results (and so does she) that her vet requested, 2 veterinarians word on this condition, the medical journal's definition/cause/treatment, several site's explanation on this disease, her own words about how she was feeding this pup and all the bills from not only myself, but the new owner who took Sascha in once we thought that we had found the cause of her poor health. (this will be elaborated on later in this post)
On 08/17/19 - I reached out to Jill via email. After a couple back and forth correspondence, after letting her know exactly my intent and expectations, I decided on one of her girls. She really didn't give me any background on their personalities (except that the girl I was interested in 'needed work'), but I certainly provided her with lengthy emails with what I was looking for. Having corresponded with Jill off and on over the past couple of years, I put my trust in her.
By 08/19/19 - I found and paid for transport. She was picked up on 08/26/19 and delivered on 08/28/19. The first thing the transporter (Jesse) said to me is that she had horrible diarrhea and she smelled like it. I attributed it to stress. However, if he picked her up with it(?).
We texted back and forth prior to and while the pup was in transit regarding her binder packet and Jill asked if I could share any transporter information as she didn't want to fly pups anymore. I graciously gave her 3 transporters, their site, etc. I mean, we need to be in this together, right?
The day after that pup was on transport, she sends a text telling me, the pup is fed once a day (Canidae all life stages, multi protein formula) and not given free access to water. 4.5 month old pup only being fed once a day? On top of that, given a cocktail of pills. In this text she also stated that one of the pills I am required to give this pup will cause diarrhea (or runs as she calls it)
The day she arrived (08/28/19) I texted her and told her of the bad diarrhea. She then reminded me to not give her free access to water because she will play in it and gorge herself. (well, if I had severe diarrhea I am pretty sure I'd want water frequently, because of dehydration) She also stated that she expected her to have the runs. I tried to explain to her that I don't give any pup free reign to water unless I want them to potty all over my house. My dogs are not in a kennel.
Upon registering her, she was 1 of only 3 pups in that litter.
This pup was so unsocialized that opening the refrigerator scared her. It took me 2 weeks to be able to open the garage door without her running. Needed work for sure. But that's not the issue here, so I digress.
On 09/08/19 - I wanted to give her an update. She still needed a lot of work, I mean a lot. If it wasn't for my young male, Max helping show her the way, it would have been even worse on this house. Then I addressed her health issue. She wanted to blame it on the 'soapy water' from the bath she got prior to shipping. Keep in mind, it's over a week later. I explained what I had tried to bind her up some, but that the diarrhea came right back after just a few days. I preventative wormed her (thought she might have picked something up from the transport) and that worked for a few days. At this point I told her, that until I can get this diarrhea completely under control, I cannot, in all good conscience give her anything else that will only exacerbate her diarrhea. I told her, and I quote "I want her system to get back to normal or know why it won't." I stated that she will see the vet soon. Turned out she had 2 types of worms, giardia was one. I've never had that here and it's a terrible thing to get rid of, but it was my hope that was all that was wrong with her. Once again, back on meds.
On 09/15/19 - I wanted to give her an update from our vet visit. (thinking she'd be interested) He found a lump on her throat, which he was not overly concerned about, but wanted me to watch for Puppy Strangles. I did manage to get some weight on her, but she was still very thin. She is still inhaling her food. Jill never responded.
On 12/15/19 - I let her know that she goes back to the vet. Her response was, and I quote "Sorry for the issues. I have a littermate….there are no issues with her, nor with one that left here a month ago. Neither parent has ever had an ear issue. You told me, right after you got the dog, that you did not plan on following my feeding schedule………..With diarrhea…..I would try Flagyl…….just may help" Again, she wants me to give her more pills. My response to her was, and I quote "What I said was, with her chronic diarrhea upon arrival I wasn't going to upset her system until I could get it under control. The transport told me he got her like that. I didn't want to put her back on Ester-C". I was not going to let her twist my words. If she thought giving that pup something that causes diarrhea when she already had diarrhea (OH wait that is exactly what she did to this pup) was a good idea, I begged to differ, absolutely. She was never understanding or helpful, ever. But hey, she had her money. I then went on to say, and I quote "Not every dog reacts the same and her immune system is shot. She goes to the Vet again on Tuesday, he'll probably put her on some gastro pills. This is none of my doing. I have only tried to get this dog healthy and it's been an uphill battle. My other two dogs are strong and healthy" She responded by recommending a giardia test. I let her know SHE CAME with giardia and had been treated. What the heck is going on with her??
At this point it appeared to be a classic case of EPI. My vet put her on meds and after only 2 meals, 6 pills I could see a difference. THOSE PILLS WERE A GOD SEND. Let me tell you…I had been through so much with this pup. I literally broke down in tears believing we finally found a resolve and she could not mend. Up every 2 hours to let her out. Hosing down the basement ever day after work. This pup could finally be a pup! Keep in mind, the girl was smart and wanted to please so badly, however, she couldn't enjoy much with her health issues. I let Jill know in a text on 12/17/19 with a picture of the meds. ($120 bottle) Which, of course, Jill didn't respond to.
We waited 2 weeks to be sure it was going to continue to work. This girl could not be part of any breeding program, so I reached out to my buyers (I had been posting periodically the health issues on FB), explained the whole sorted situation and offered her free to anyone who had a pup of mine. If they wanted to spread the word, there would be a reasonable fee and a thorough screening process. I also put her on PDB. One of my past buyers, as mentioned in the beginning, originally wanted her for his father. They paid the fee (at least I could recoup approx. half of my vet bills and then I presume Jill would refund or replace) and I had them over a couple of times to make sure she was OK with them. She loved them, but what's not to love, they are great people. They took her home. It didn't work out for the father. Now that she had her health on track, she was a handful. She was like a 12 week old pup in a 9 month old body. So, they kept her and guess what? I REFUNDED THEIR MONEY. Do you want to know why? BECAUSE IT WAS THE RIGHT THING TO DO.
On 01/08/20 - My vet drafted a letter and I emailed it to her on 01/08/20. I requested a refund, even though people were reaching out to me and telling me she had more pups, I knew refunding my money would be LESS COSTLY FOR HER. Once again, no response.
On 01/13/20 - I asked her if she was choosing to ignore me. She responded that I had a certified letter in the mail. Yay, the snail mail game.
On 01/14/20 - The letter appeared to say that she would replace the pup, shipping was on me and I would have to sign over registration. It was basically 3 sentences. I filled out her registration and asked her to confirm that she had a pup for me and I would arrange transport. Again, no response.
On 01/16/20 - She responds (after I send a follow-up email) with this long spiel of what her vet wants and starts quoting her contract. So now she's not going to replace the pup? Who knows. She's been all over the place and playing on words, to just drag this out. She wants a test and will pay for it. Great!
It would appear that she was just hoping I would go away. I am not.
On 01/24/20 - The results come back and she does NOT have EPI, she has SID. These diseases go hand in hand. "Small Intestinal Dysbiosis often occurs secondary to chronic enteropathy or various other gastrointestinal disorders but can be primary". Long story short, she'll be on special food for life, she's currently on weekly B12 shots and the new owners want to have an intestinal biopsy done. She's come leaps and bounds. I have pages from the medial journal and other sites that all say the same thing. I have 2 vets that clearly state this pup was sick when I got her. Anyone with half a brain can do a little homework and know this is a disease that started at birth and/or her initial care. It does have layers to it. From what 'I've' read, it can be from poor nutrition, over vaccinated and we believe that the cocktail of drugs (particularly the Ester-C) probably only agitated her already delicate intestines. But hey, let's give her more because it's in the contract!!
Her response was, no EPI case closed. So, she was going to refund/replace if it was EPI, but because it's SID, she's not? Smh What a gal!
I guess Texas A&M, 2 vets (1 mine, 1 I've never met), the new owners (husband is an officer of the Police Dept. here) and the authors of the medical journal are all conspirators with me in this. I am still baffled why Jill's vet didn't advise her.
I did not sign up for buying a SICK DOG. She should never be bred and instead of being grateful that I spent hundreds of dollars along with the new owners getting to the bottom of this, Jill Keaton elects to turn a blind's eye to the facts.
I do not want to believe she knew this pup was sick (the new owners are not so convinced), even though she's been unapologetic. However, her attitude and lack of empathy are scary.
There is no way I could have known this pup had SID in the 7 days her horrible contract stated. She didn't even elude to it when I gave her the first update, just blamed it on soapy water. Even months later she tried to have me give her more pills.
I have all the paperwork, texts and emails. Maybe this will open her eyes.
Because of this experience, I have cancelled another planned litter purchase US side and will stick with across the pond.
I will leave the pup's pedigree up for now. It's not said to be heriditary...

by mrdarcy on 16 February 2020 - 06:02
Would appreciate it if you could post the proof that the poor puppy has SID? thanks.

by Western Rider on 16 February 2020 - 14:02
by Rhumphrey7 on 16 February 2020 - 14:02
Remember folks there are two sides to every story.

When she claimed the dog had EPI she advertised the dog for sale here on PDB. Not good enough to own but good enough to sell? I called her as I have 4 of the Sucherquelle dogs and offered to buy the dog,. She informed me that she had sold the dog to a member of her family. Really? not good enough for you but sell it to your family. She told me her family was in Law enforcement and they were going to train it for service. Why would any rational LE buy a sicck dog to train? I ask her why she didn't invoke her warranty and she stated she only wanted cash because she had found a dog she wanted more. Said she would never buy another dog in the States. She stated that all breeders in the US were no good and she was going to import a dog because they are always the best. She hasn't seen some of the imports I have.

I called Jill and ask her about the transaction, she stated that her vet at VT had instructed her to have the owner do a specific EPI test. Jill ask the owner to do so and SHE WOULD PAY FOR IT! The test came back negative and the same vet who diagnosed it 100% EPI is now purporting it to possibly be SID. The warranty is a hip elbows warranty and even though that is what it states, Jill initially offered to honor the warranty for this puppy. This woman stated she only wanted cash! Jill's vet at VT states that she hasn't demonstrated any proof of SID either. I don't have a horse in this race but I have 4 of Jill's dogs. Absolutely perfect, I'll buy many more.

The lady was very abusive on the phone and in her emails. You can't buy a puppy and come back months later making claims which are medically un -substantiated. There are principles involved here and allowing bullys to cast aspirations based on what she has convinced herself in her mind is truth doesn't mean that everyone has to buy into her delusions. Money is not the issue here. I assure you Mrs Keaton could return the money is she were counseled by her vet to do so.

All you have to do is read her post and listen to your gut!

I'll tell you what I will do. I'll honor the warranty! Send me your dog and send me the papers transfered to me and I'll replace the dog! Why don't you post a current pic of the sick dog that you sold to another family member. A dog with SID is very pronounced. They thought enough of it to buy it? Something stinks with this whole diatribe if you ask me. Just because you can type pages about what is concluded in your head doesn't mean there is a spec of truth in any of it!
by Rhumphrey7 on 16 February 2020 - 14:02
All this letter states are possible conclusions. There are no results outside the reference intervals. Remember this laboratory has made no examination, only have run test for EPI! Then come back with all these possible abnormalities which have not been tested for! I would have my vet call this vet and ask her to make a conclusive diagnosis. I guarantee you the this vet will not do so. They aren't willing to state conclusively anything. Read the language. "often occurs" "can often be" This is simple, return the dog, get your replacement and let see if Virginia Tech agrees with Texas A&M. Real simple. If you take me up on my offer, I will have the dog tested. Let's call this what it is. This nothing more than an attempt at extortion. Prove your claims. This test results report only proves the dog doesn't have EPI nothing else!
ex·tor·tion
/ikˈstôrSH(ə)n/
Learn to pronounce
noun
noun: extortion; plural noun: extortions
the practice of obtaining something, especially money, through force or threats.

by Entwerfer Haus on 16 February 2020 - 15:02
Robert, you are wrong on so many levels.
>>She informed me that she had sold the dog to a member of her family. << I never said I was selling this dog to any family member, ever. I don't even have family.
The dog could easily be placed in a pet home and be on the medication happily. I'm sure you however, would breed it.
I never spoke to her on the phone.
>>The warranty is a hip elbows warranty and even though that is what it states, Jill initially offered to honor the warranty for this puppy. This woman stated she only wanted cash!<< This is another lie. I signed over the registration and was ready to arrange transport for another puppy (that YOU told me she had) and she ignored me.
>>I ask her why she didn't invoke her warranty and she stated she only wanted cash because she had found a dog she wanted more.<< This is another lie. I'm not sure what conversation you had with who, but I knew someone would crawl out from under a rock to try and defend this transaction.
Try to read the post and comprehend it.
Be very careful of allegations against me, they are borderline slander.
I have every email and text.
by Rhumphrey7 on 16 February 2020 - 15:02
Do you deny speaking with me on the phone? I can pull my phone records and post them up if I need to. These are statements you said to ME ME ME!

by Entwerfer Haus on 16 February 2020 - 15:02
Robert, learn to read. I am done with you, you are out of control and part of the problem, not the solution in the breeding circles.
by Rhumphrey7 on 16 February 2020 - 17:02
I haven't had a litter in over three years. I guess I am bad for dog breeding business. Don't feed the dragon Bob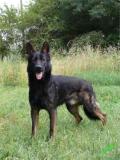 by michael68 on 22 February 2020 - 15:02
One question is why did it take you so long to get this pup
To the vet. I believe as a breeder there is a 72hr window. So if this dog had diarrhea for days it should have went to the vet immediately. Please help me understand why. Michael.

---
---
Contact information
Disclaimer
Privacy Statement
Copyright Information
Terms of Service
Cookie policy
↑ Back to top