by Bejaminbrendasdog on 17 June 2011 - 00:06
YOUR WEBSITE SUCKS-because you are not solving the problem of registered users not being able to view the photos. It is a big problem for many and NOT ADRESSED BY YOU-MAKING THIS A CRAPPY SITE THAT WILL BE LESS AND LESS USED BY PEOPLE. Someone will come up with a better one I hope. Your lack of responsiveness and respect is what will sink you.
any response??
by Bejaminbrendasdog on 17 June 2011 - 01:06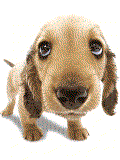 by GSD Admin on 13 July 2011 - 17:07
Wow, the pictures are probably being blocked by a crappy ISP. If you would have contacted an admin we would have told you how to fix the problem and you would not have had to resort to temper tantrums. We do not check these forums often, so you asking for help here is not going to be answered an hour after you post it.

If you would like to know how to see the pictures please pm me.
---
---
Contact information
Disclaimer
Privacy Statement
Copyright Information
Terms of Service
Cookie policy
↑ Back to top