by Smokin Joe on 03 March 2020 - 17:03
Would like opinions.

Sire: Miro von der alten Schmiede
Dam: Anabell von der Friesenklippe

Thanks!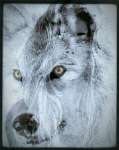 by Fantom76 on 03 March 2020 - 19:03
did you place these in planned litters?. It would help in the evaluation.
by Smokin Joe on 03 March 2020 - 21:03
Hmm, did know about that functionality. Thanks!
by Smokin Joe on 03 March 2020 - 21:03
No information on Sire or Dam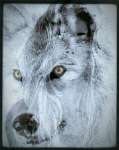 by Fantom76 on 03 March 2020 - 22:03
by Smokin Joe on 04 March 2020 - 00:03

by emoryg on 04 March 2020 - 07:03
I do not know the dogs, but the pedigrees speak volumes.
Miro looks to be getting plenty of breedings without being a top of the podium dog. Many big name kennels are sending their bitches to be covered. The dog has something going on and its not his ability to score points. I would write the breeders and ask what they hope to get from Miro. You will be surprised with how honest most of them are.
Both dogs have forward looking pedigrees. The majority of time when you see generation after generation of same kennel females, you have a well establish path as a breeder works to improve and preserve the quality of their line. Note the amount of Friesenklippe females in Annabels pedigree. That's not by accident.
by Smokin Joe on 04 March 2020 - 08:03
emoryg- thank you for your thoughtful response. I reached out to Annabels breeder, but have not heard back. I didn't think of reaching out to the others. Thanks!
by ValK on 05 March 2020 - 14:03
emoryg

there are Chris (FCI) and Faro (national) champs.
on maternal side Viene and Attila participants of high level competition.
if you look further back, you'll see even more famed names.
obvious sport career through many generation. there are no progeny list for Miro but if you know something not yet public,
his famous predecessors could be a thing, which explain breeders interest in that dog.

by emoryg on 07 March 2020 - 08:03
Valk, I have no first hand knowledge on Miro, just the data I collect off the internet. He only caught my attention from the people who are using him. Some are bigger kennels who routinely test breed their lines, but a couple smaller kennels were standing top tier females.
I always expect to see the podium dogs get the breedings, but from what I can see from his scores, he is not performing consistently at highest level. One V score at his LG, but G in both of his BP routines. Not exactly trophy caliber. This makes me curious to his clout with some breeders.
He is a good looking dog, rated V. Interesting the year before he was G (young). But most of those kennels care less rather he is G or V as long as he works to their liking.
He does offer access to Chris/Faro other than Gero. Like I said, I have no first hand knowledge.
I get videos every day from police officers and their dogs, but I have seen nothing from Miro to see their performance on real encounters. It looks like he has numerous breedings already (40-50), but nothing over a year old, so it would be a while if anything he produces makes their way to LE for me to evaluate.
---
---
Contact information
Disclaimer
Privacy Statement
Copyright Information
Terms of Service
Cookie policy
↑ Back to top